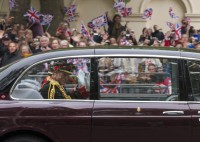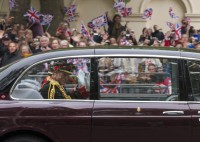 Some of Matthew's family came down to London for the wedding of Prince William and Kate Middleton. We headed down the night before to try and find a good spot to soak up the atmosphere and be a part of the occasion.
While we were on the streets, I did my best to post updates and photos to the website.
We had lots of fun. It was really quite uncomfortable, trying to sleep in a camping chair. It got surprisingly cold in the early hours of the morning, and at about 0500 we were starting to wonder if it was a good idea. As it brightened and warmed, the crowd grew, and we all had fun. The all nighters and new comers got along, sharing experiences, in between stretching to catch a glimpse of royalty.